中国钢铁企业捐款数额已经超过8亿元!新型冠状病毒感染肺炎疫情在中国爆发后, 特钢企业的生产经营工作不可避免地受到疫情影响,尤其是原材料和钢材发货等运输供应链面临较大困难,同时也面临着用工人员不足,资金风险等。但是在此困难时期,中信泰富特钢集团,宝钢集团有限公司,河钢舞钢等中国特钢企业承担起了大型生产企业承担的社会责任和义务。
Chinese steel companies have donated more than 800 million yuan! After the outbreak of COVID-19 in China, the production and operation of special steel enterprises will inevitably be affected by the epidemic situation ,especially the transportation supply chain such as the delivery of raw materials and steel has encountered greater difficulties, and it also suffers from insufficient labor and capital risks . However, in this difficult period, Chinese special steel companies such as CITIC Pacific Special Steel Group, BAOSTEEL, and HBIS WUSTEEL took on the social responsibilities and obligations assumed by large-scale production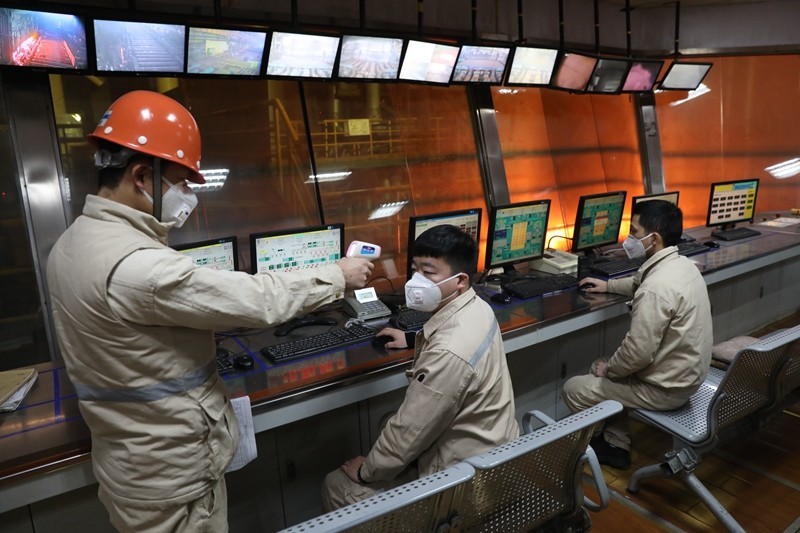 1.积极配合当地抗疫防控工作。在做好企业自身抗疫举措的同时,为医疗及相关机构,努力筹备防护服和护目镜等严重缺乏物资。为困难家庭及机构,中国钢铁企业捐款数额已经超过8亿元。
Actively cooperate with local epidemic prevention and control work. While doing well in the enterprise's own anti-epidemic measures, it is working hard to prepare protective clothing and goggles for medical and related institutions, which are seriously lacking in materials. For families and institutions in need, Chinese steel companies have donated more than 800 million yuan.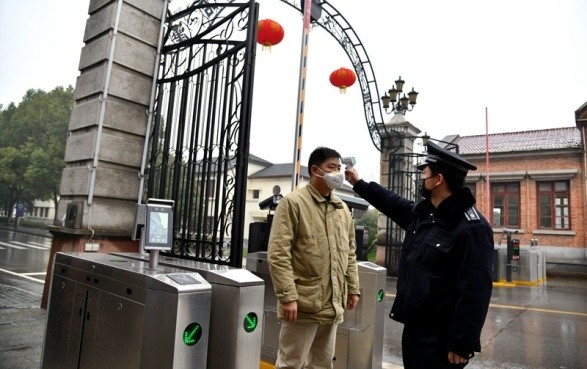 2.维持生产稳定。中国钢铁企业针对疫情期间原料和物流供应十分紧张的情况,对部分产线进行限产。为应对物流压力,积极调度车辆,寻找上下游渠道,保障疫情期间的物料供给和成品销售。
Maintain production stability. In response to the tight supply of raw materials and logistics during the epidemic, Chinese steel companies have limited production on some production lines. In order to cope with logistics pressure, actively dispatch vehicles, find upstream and downstream channels, and ensure the supply of materials and sales of finished products during the epidemic.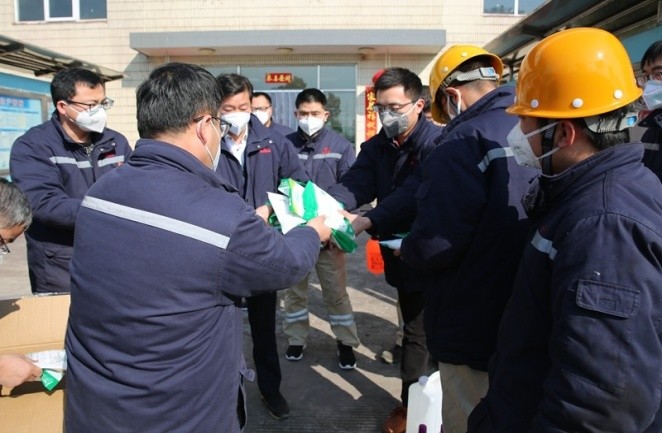 3.保证员工及社区正常生活。为员工及社区无偿安排临时班车,调配生活必须品及基础防疫用品。德龙集团新天钢集团在疫情期间,面临封村、封小区等现象,影响职工正常上下班;特别是一些海外项目,会造成生产运营和维修工人不足。针对上述问题,集团紧急调配公司车辆,安排公共用车,组成"临时班车"接送职工上下班。同时准备"德龙爱心班车",保证职工正常上下班。
Ensure the normal life of employees and the community. Temporary shuttle buses are provided free of charge for employees and the community, and essential necessities and basic epidemic prevention supplies are deployed. During the epidemic, Delong Group Xintian Iron and Steel Group faced the phenomenon of closing villages and closing communities, which affected employees to commute to work normally; especially some overseas projects, which caused shortages in production operations and maintenance workers. In response to the above problems, the Group urgently deployed company vehicles, arranged public vehicles, and formed a "temporary shuttle" to pick up and take employees to and from work. At the same time, a "Delong Love Shuttle" is prepared to ensure that employees can work normally.